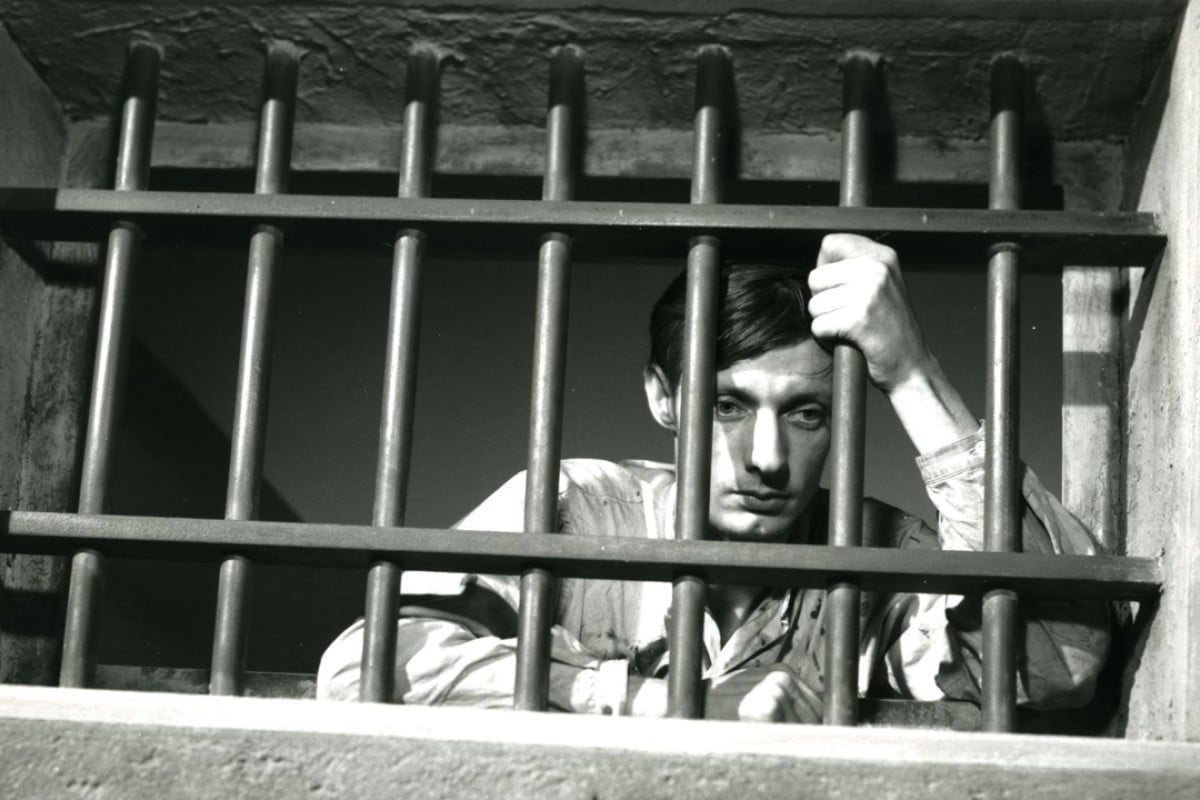 I think the post-show conversation I had with Roommate Russ lasted equally as long as the film itself.
A Man Escaped (or, to be scrupulously accurate about the French translation, A Condemned Man Escapes) is based on the memoirs of French Resistance fighter André Devigny, who made several escapes from various Nazi prison facilities throughout Vichy France during the Second World War. Devigny's most daring escape from the Montluc prison in Lyon is the subject of the film – literally so; our main character, named "Fontaine" in this instance, is introduced in the back of a prison car taking him to Montluc. He tries an escape when the car's stopped at a light, but he's quickly caught again, brought to Montluc and thrown in a cell.
For the next 90 minutes, we see Fontaine meticulously planning his escape – fashioning a chisel from his spoon, using that to carve a hole in the door, turning his sheets into rope and reinforcing it with bedsprings, hacking some grappling hooks out of the light fixture…occasionally he and the other prisoners, all of whom know what he's up to, get brought to a communal latrine so they can wash up, but then when he's back in his cell he's back at work making his tools.
….And that's pretty much all that happens. We see his escape prep in detail, we see the full escape sequence, and then that's it.
Now, Roommate Russ, who is more conversant with film history thanks to college, was fascinated by this. But I wanted more – to me it felt "like Shawshank Redemption from Andy Dufresne's perspective", I said. I wanted to know more about Fontaine aside from "he is in prison and wants to get out". I wanted to see more of an emotional life from him. The plotting and planning was clever enough, but I wanted to know more about the person being clever.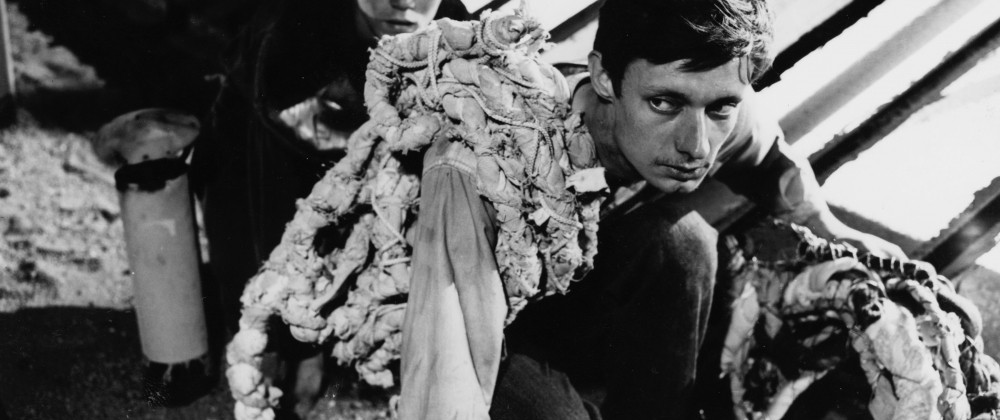 Roommate Russ had a good point, however, that the emotional motivation of a Nazi prisoner wasn't that hard to figure out. He appreciated that the film was more subtle about the emotional stakes instead of spelling them out as much as other films he'd seen. Other films about this period go out of their way to depict the Nazis as psychopaths, and…honestly, the fact that they're Nazis pretty much makes that a given. So he appreciated they didn't spell out "Nazis are bad, mkay?" and focused on Fontaine's efforts.
We went back and forth arguing the case for our respective positions for a good half hour, and I think the closest we came to any kind of consensus was just to shrug and agree we were just wired differently. I still feel I would have been happier learning even just a couple more things about Fontaine and how he ticks. Towards the end of the film, Fontaine gets a cellmate – Jost, a young French man who'd tried to join the German army. Since it's close to Fontaine's escape, he feels out Jost a little to see whether he can be trusted; Jost's little testimony takes only a couple minutes, but is still more informative than just watching Fontaine work, and I wish I'd got a bit more like that from Fontaine. Jost even tries – asking Fontaine "so what's your story now?" when he's done. But Fontaine just tells him they need to go to sleep.
I'm just plain wired to want more character info, is all.